Improve website traffic and sales
Community features
With blog and SNS features included in the package, HeartCore is not only an ideal WCM for site development but also a simple, powerful solution for members-only sites and other applications.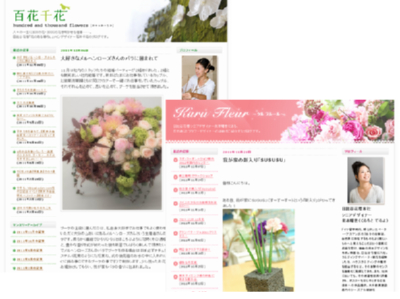 A blog that uses HeartCore
Hibiya Kadan's "Designer's Blog"
Also, HeartCore provides "PubSubHubbub" function which help SEO effects by realizing real-time RSS distribution.
Social Media Integrations
This HeartCore feature lets you link with Twitter, Facebook, Google+, Hatena Bookmarks, Google Bookmarks, Yahoo! Bookmarks, LinkedIn, mixi, GREE and LINE.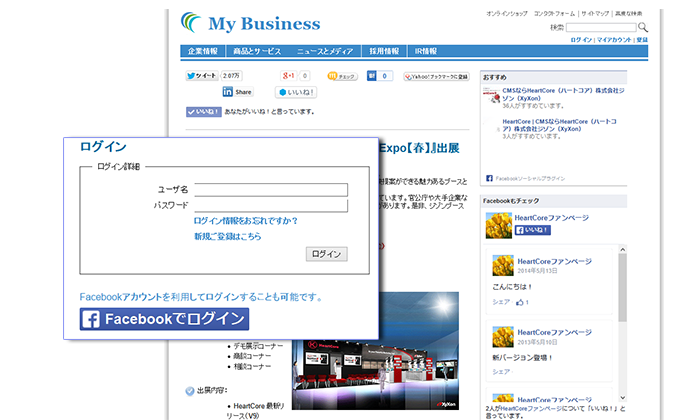 Website usage statistics
HeartCore also gives you a thorough look at basic access information, from views and visitor count arranged by time and page to referrer information (search keywords, referrer URL, source domain, etc.) and page transition information. To perform atypical analyses from different angles in the user department, however, we recommend using a specialized access analysis tool - HeartCore can automatically write the necessary tags.
Let's start digital marketing
"HeartCore Customer Experience Management" provides customer experience management to distribute digital content optimized for individual customers. This service uses "Core Service" as a technology hub and has been developed to increase customer engagement.