Content editing by anyone at anytime - Keep your content up-to-date
Content editor just like Microsoft Office
The HeartCore editor loads text, tables, and images from Word and Excel, as well as application information from browsers and other sources using copy and paste operations, letting you modify and arrange the content as you would in a PowerPoint presentation.

Direct access to the target parts
Since web pages are divided into different parts such as left menu, banner, main body in HeartCore, users can directly access the are that need to be updated. Without having to search through administration pages, it avoids wrong parts from being accidentally edited. Also, the edited parts will be updated in all web pages that contain the parts, eliminating the need for repetitive work.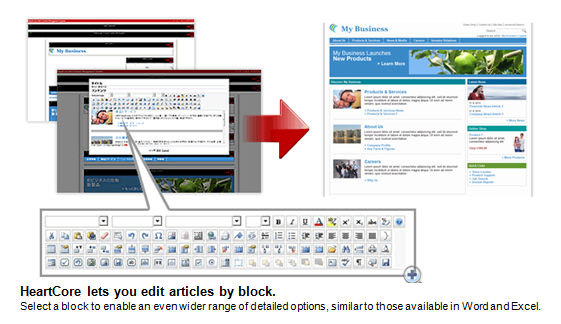 nline editing right on the page
HeartCore's inline editing feature allows users to edit content right on the page. This quick mode editing is useful for, for example correcting spelling mistakes, formatting text, adding some phrases and so on.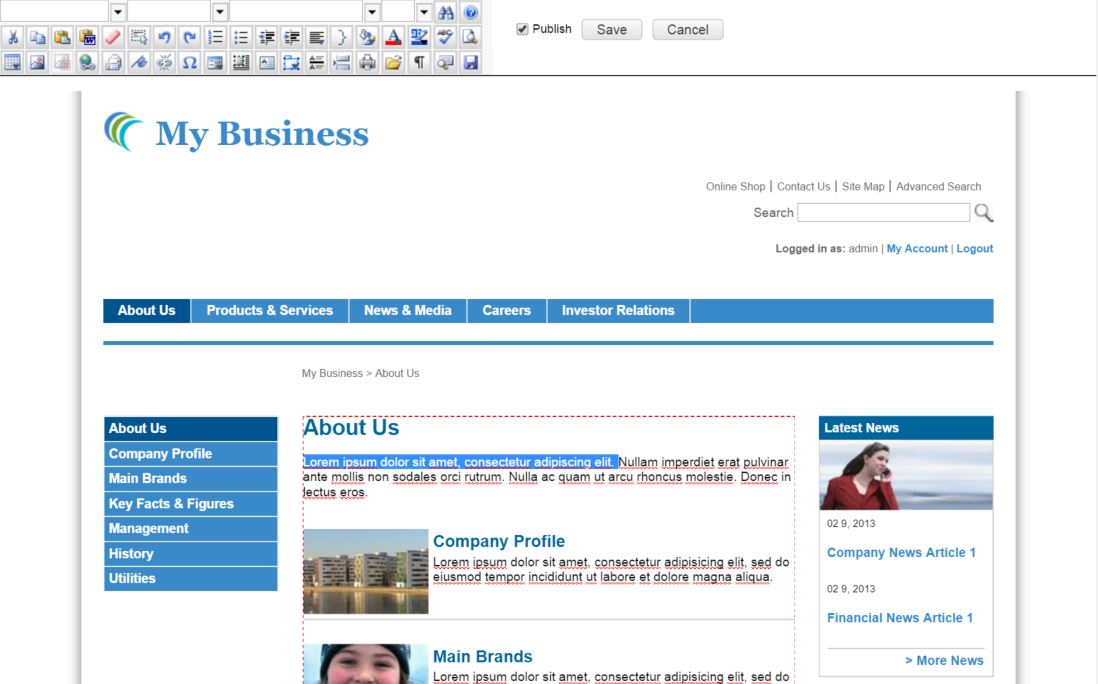 mage editor installed
Image manipulation including resize, rotate and crop can be conducted without having to open external tools like Paint or Photoshop.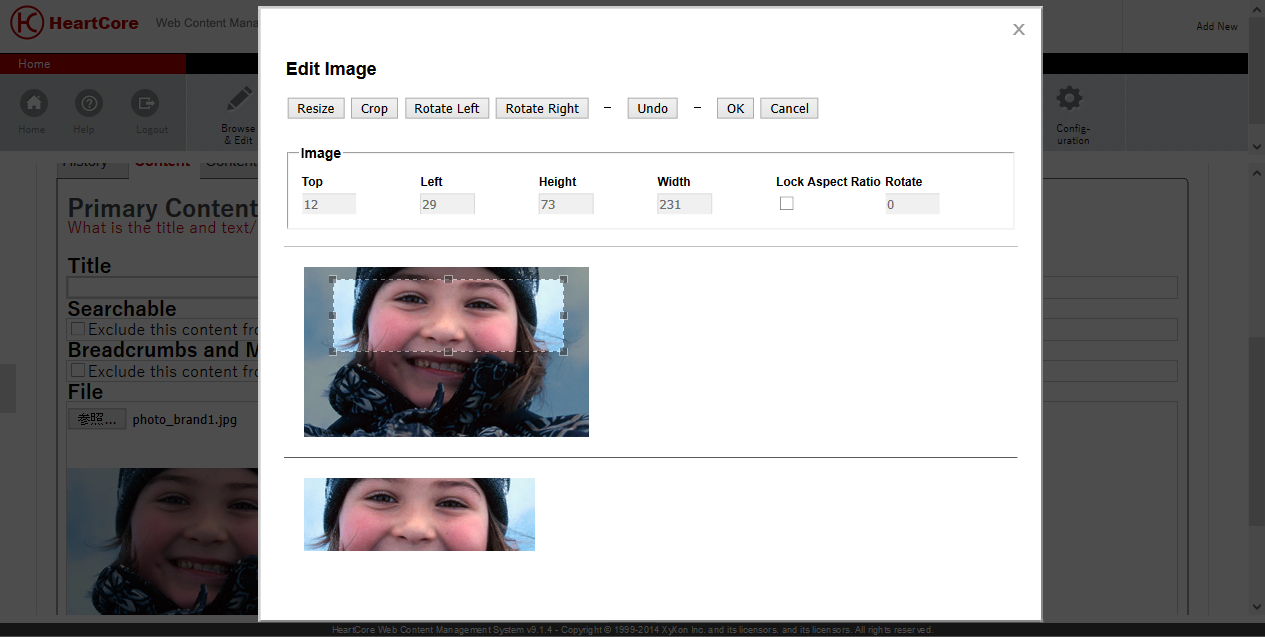 Scheduled publishing/unpublishing, Time specified previews
You can also preview web pages before publishing. Even if different parts are scheduled intricately, all you need to do is specify the date and time at which you want to preview how the page will actually look like.