Personalization base on the segments
Personalize content that to be displayed depending on the segments previouslely defined.
HeartCore provides a content management CMS function package, therefore webpage editing doesn't need to depend on the IT department. By choosing segments, the text belonging to the corresponding segment entered will be displayed to visitors and visitors will only need to click on an image.
Personalization examples
Default main visual: "Okinawa Miyakojima island tour"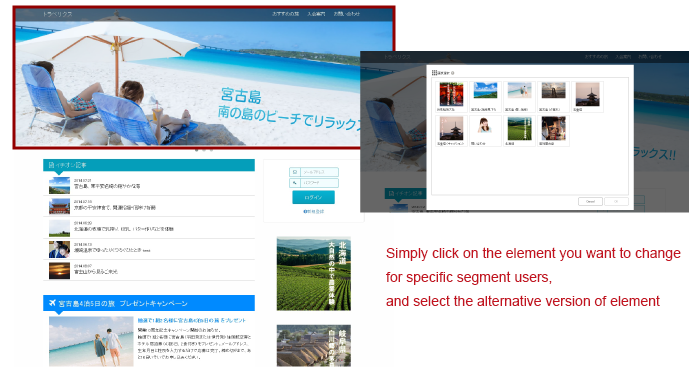 Personalization for the "Okinawa residents" segment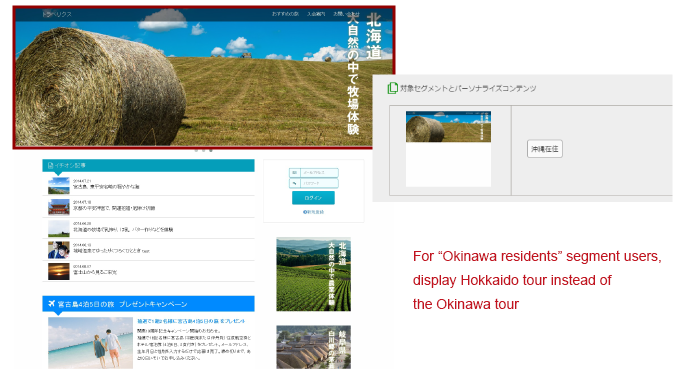 Personalization for the combination of "visited Kyoto tour page" and "not applied Kyoto tour" segments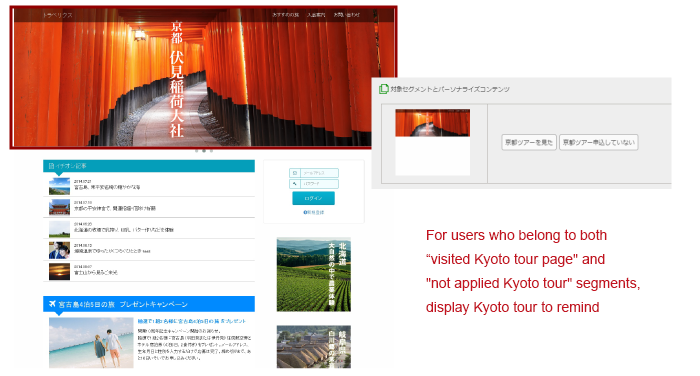 What's next?
With personalization setting to every segments, the pros of the function is when you are facing trouble on choosing the most suitable images and catch phrases. With A/B testing, the most suitable pattern apart from data appears and fine adjustments and adoption of personalized content are promoted.