360-digree view
In HeartCore, various data that are accumulated from a channel except offline and Web (Ownd media), are summarized in one view. Data from Web analysis tools such as Google Analytics and Visionalist, are already incorporated together with the cooperation of Facebook Insight. Applications can be started easily with data that are desired and wanted to be implemented. Complex IT operations are not necessary. Marketing representatives will not need to understand tools and data being used in digital and non-digital areas. As we have seen the right and true customer image, the most suitable experience can be created easily for our customers.
Visualize the audience inclusively
Age, gender, access history, visiting frequency, and of course, personal information, such as which area has the most number of visitor access, smart phone or PC access etc. Audiences become graphically visible.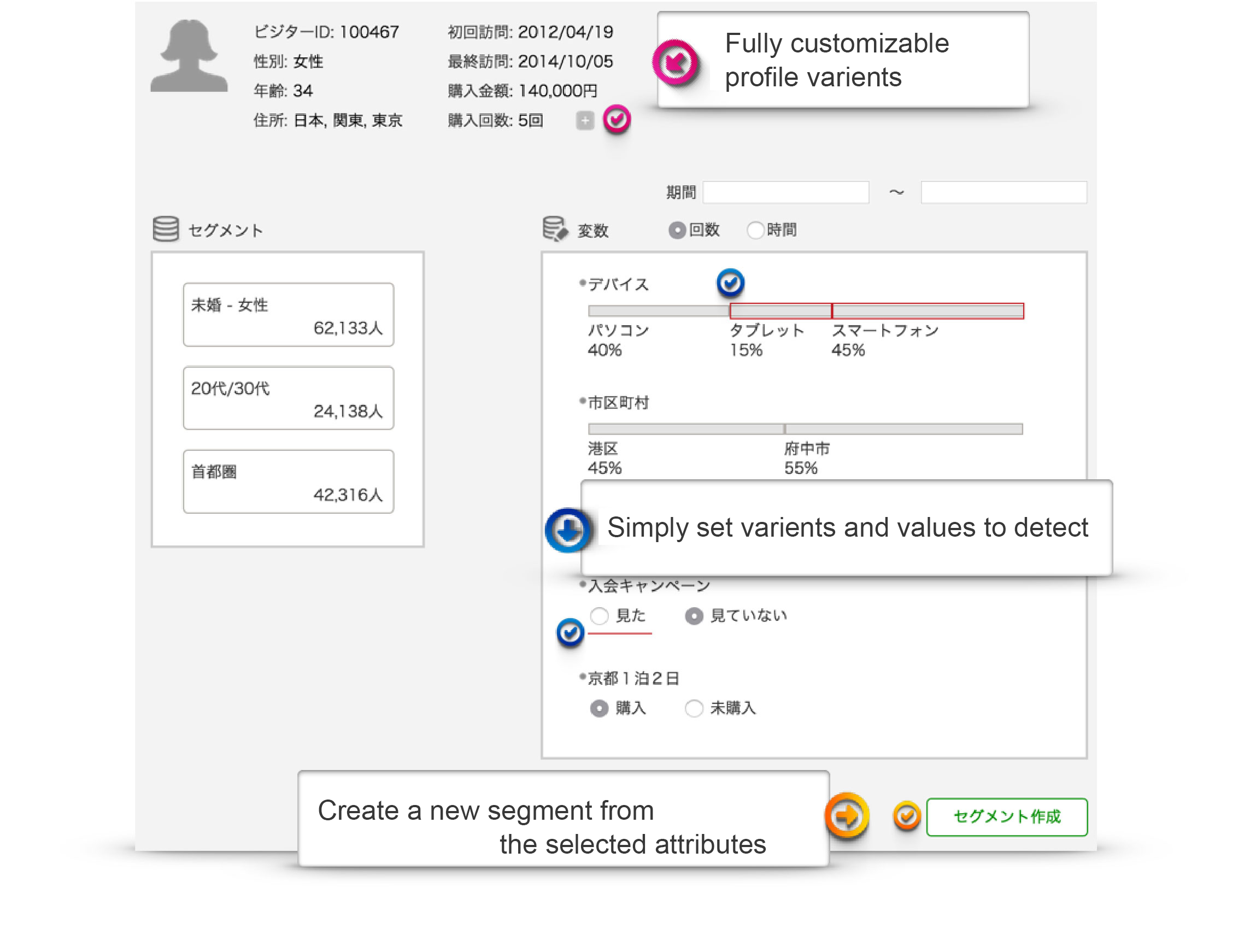 "The future that has already happened" led by audience profiling
Master Profile Audience provides various data, and future combinations can be seen.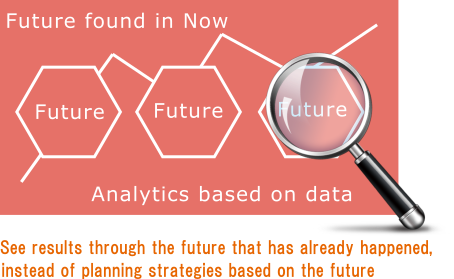 Even though the combination was not formed, by using known specific audiences' digital touch point in order to understand what kind of action was taken. For example, a campaign page that was released last month was accessed, and information while browsing for 150 seconds may have been known. Also, keywords that had been searched on site can be known. Moreover, the introduction of posts about Facebook products, the page that had spent the longest time in browsing with different content were also understood.
From this, marketing specialist can create a scenario such as: "customer cluster with highly similar actions, set up a hypothesis for this audience, and try to lead beginning conversion events with customer cluster audience that have the most experiences." Of course, creating programs that rely on IT professionals are no longer required.