April 25, 2022
HeartCore, Inc.
News Release
HeartCore,Inc., Impress Corporation,
released "Starting with Open Source Process Mining. The Complete Guide to Apromore" on 25 April.
〜An introduction to process mining for those who want to get started right away〜
Tokyo, April, 25, 2022-- HeartCore, Inc.(Headoffice:Shinagawa-city, Tokyo、President:Sumitaka Kanno、hereafter HeartCore)released a practical guide to the open source process mining tool Apromore "Starting with Open Source Process Mining. The Complete Guide to Apromore" by Impress Corporation.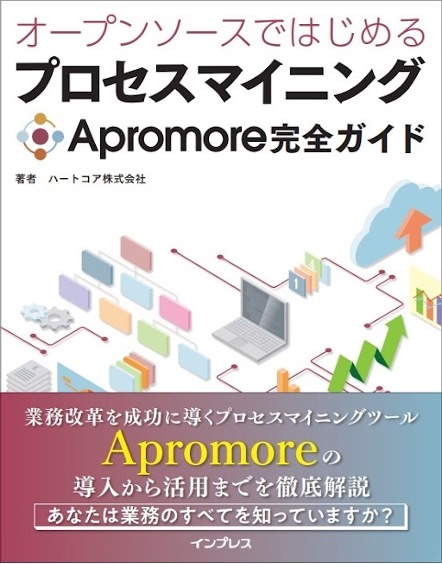 Open Source Process Mining Tool Manual
As digital transformation (DX) attracts attention, companies are required to fundamentally review, renew, and upgrade their business (operational) processes.Nowadays, almost all the major business processes are executed by some kind of information system , and these information systems constantly generate event log data (execution record data) that tells what was executed, when it was executed, and by whom. By collecting and analyzing all such event log data, process mining visualizes all business processes actually executed, including irregular processing.
In Japan, several process mining tools have been introduced to companies and are achieving success, but most of them are relatively expensive and require a certain level of knowledge to use, which makes their introduction hurdles high and prevents their widespread use. Against this market backdrop, HeartCore, Inc. released a manual for the open source process mining tool "Apromore," which it began handling in June 2021.
Learn everything from initial setup to visualization and analysis.
"Apromore" is a process mining platform developed and marketed by Apromore Pty Ltd, a technology company based in Melbourne, Australia. There is a free Community Edition and a paid Enterprise Edition, and you can first download the Community Edition to experience process mining. This manual explains the initial setup and management of the downloaded Apromore, as well as the basic usage of Apromore, from process visualization to analysis, using actual screens.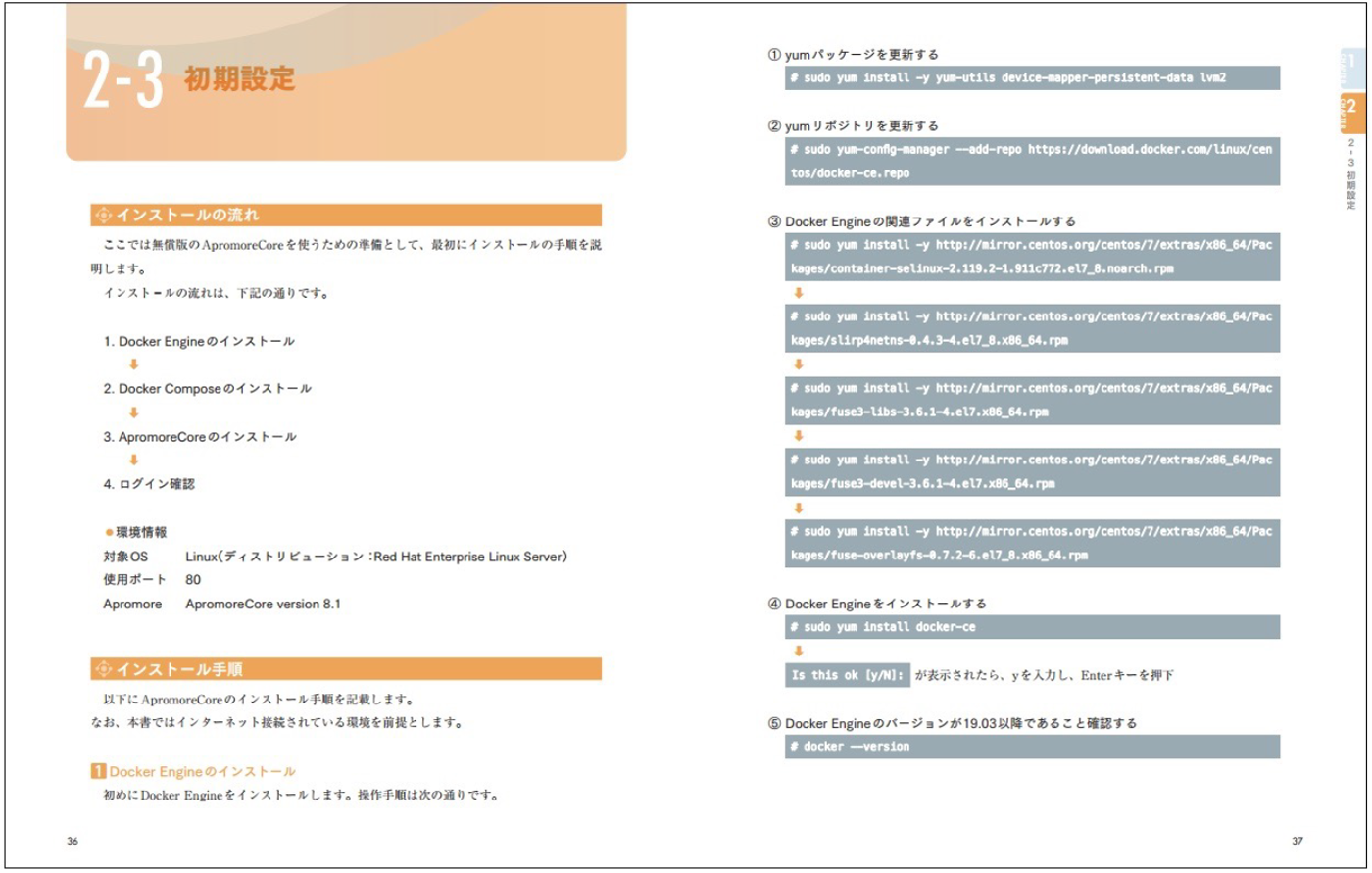 Thorough explanation from the installation procedure of "Apromore"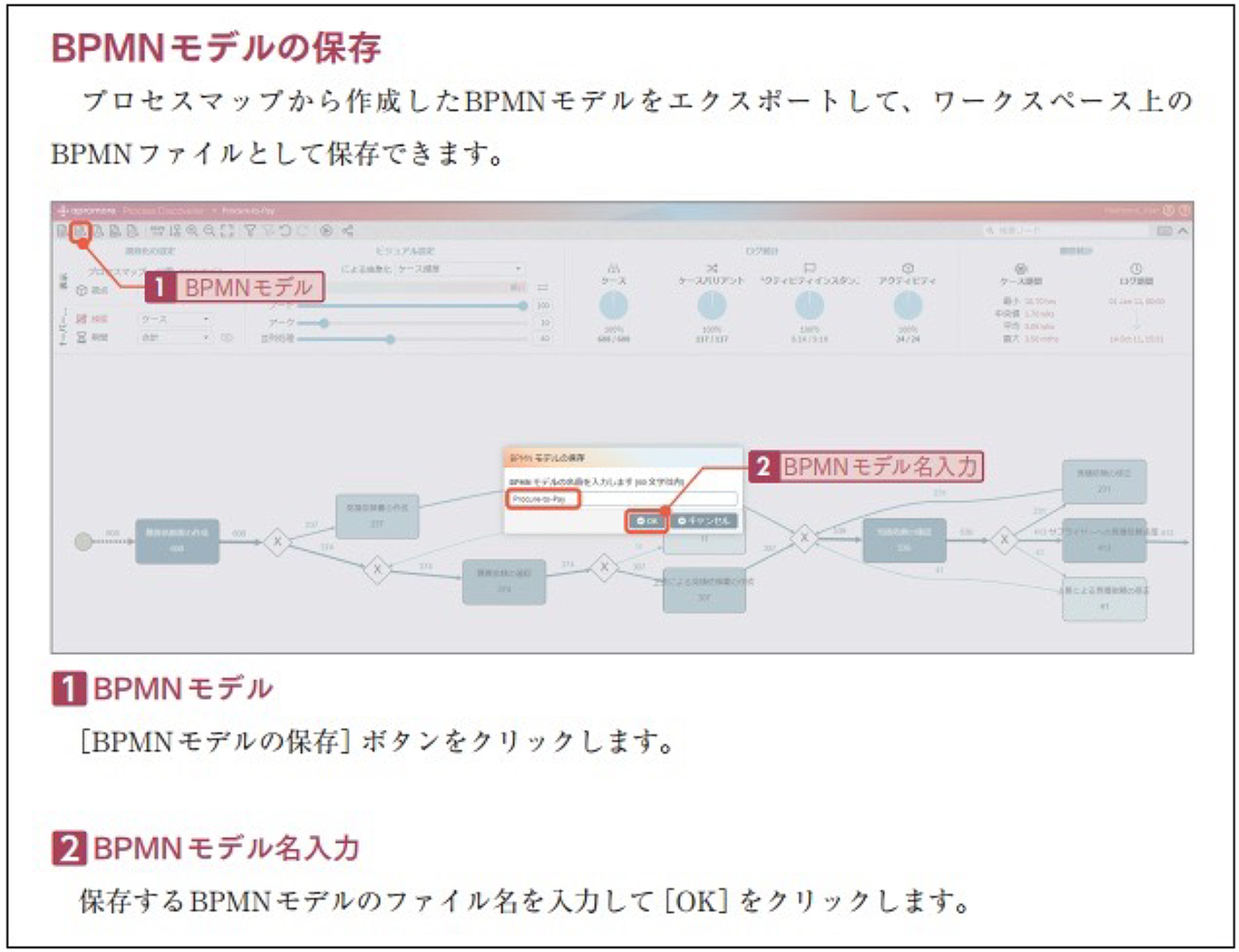 Specific operating procedures are explained on screen.
Book Information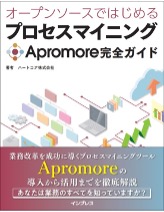 Book Title

"Starting with Open Source Process Mining. The Complete Guide to Apromore"

Author

HeartCore, Inc.

list price

2,200 JPY(2,000 JPY+tax:10%)

Electronic Edition Price

2,200 JPY(2,000 JPY+tax:10%)※Impress Direct Reference Price

Release Date

April 25, 2022(Monday)

Number of pages

256

ISBN

978-4-295-01383-9

Book Information

Publisher

Impress Corporation
Contents
Chapter1

About Process Mining

Chapter2

About Apromore

Chapter3

Basic usage (1) Visualize the process

Chapter4

Basic usage (2) Let's analyze

Chapter5

Case Study of Apromore
About HeartCore
Trade name :

HeartCore, Inc.

Representative :

President and Representative Director CEO Sumitaka Kanno

Location :

Shirakiji Bldg. 3F, 1-2-33, Higashi-gotanda, Shinagawa-ku, Tokyo, 141-0022 Japan

Founded :

June 2009

Description of Business:

Development, sales, and maintenance of various solutions that support digital transformation (DX)
     ■Development, sales, and maintenance of CMS (content management) and CXM (customer experience management) using digital marketing technology
     ■Development, sales, and maintenance of RPA (robotics process automation)
     ■Sales and maintenance of process mining solutions "myInvenio" and "Apromore"
     ■Sales and maintenance of CONTROLIO, a task mining solution
     ■Sales and maintenance of 3D-VR shooting (Matterport) + original service "VR360"

URL  :
Inquiries about this release